Meet Pamela (Pam) Estonilo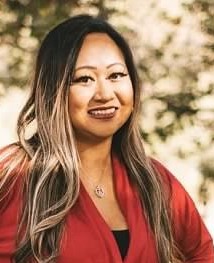 Pamela (Pam) Estonilo
Pam is a Hearing Instrument Specialist among the highest caliber of Silicon Valley hearing healthcare professionals treating hearing loss and the associated loss of cognitive function. She is a rising star amongst her peers and a leading change agent amongst the hearing healthcare providers of Silicon Valley.
She was trained by our owner, audiologist, Dr. Christine Throm, and Dr. Keith Darrow, with a focus on hearing loss treatment based on sound medical and neuroscience necessity rather than hearing aid amplification only. She also has experience assisting Otolaryngologists with medical procedures in clinic.
 Pam is instinctually described as a 'Strategic Planner' by Kathy Kolbe (the world's leading authority on human instincts). When in the care of Pam, she bases treatment on YOUR background, situation, and experience and will follow proven protocols known to restore hearing clarity.
Working alongside Dr. Throm and the team of hearing healthcare specialists at Los Gatos Audiology, Pam focuses on treating your hearing loss and cognitive deficits and is dedicated to restoring hearing clarity for the individuals of Silicon Valley with hearing loss just like yours.
As one of the premier audiology practices in Los Gatos, CA, our team at Los Gatos Audiology also provides 5-star-rated hearing services to patients from Saratoga, San Jose, Campbell & Morgan Hill, CA, and surrounding areas.