5-Star-Rated Hearing Doctor in Los Gatos, CA
See Why Over 10,000 Patients Have Trusted Their Hearing to Our Experienced Team
Are you looking for hearing health care from a 5-star-rated hearing doctor in Los Gatos, CA? If so, then you've come to the right place! Choosing a new audiologist can be an overwhelming experience, especially when you're looking for one who is experienced, uses cutting-edge technology, offers affordable financing, and provides state-of-the-art care. Our audiologist knows what it takes to provide all this and more. At Los Gatos Audiology, we offer the highest quality care available with a personal touch you won't find anywhere else. Below are just some of the reasons why our patients entrust our experienced team with their hearing health.
Hearing Health Care Providers With Extensive Experience
Our audiologist and hearing aid specialist have helped over 10,000 happy patients get back to living their lives with improved hearing since 1996. Your hearing health is important to us, and our team is passionate about helping as many people as possible to restore clarity to their sound experience, including you! Our audiologist and hearing aid specialist are constantly continuing their education, too. We always strive to keep up to date with the latest, most innovative ways to provide you with exemplary care that meets your unique hearing needs.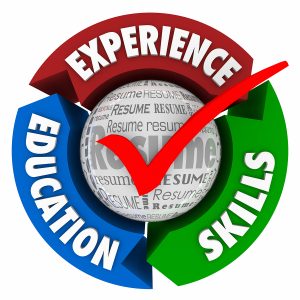 Enjoy The Things You Love Again
Our hearing doctor in Los Gatos, CA, understands the effect that hearing loss can have on your overall enjoyment of life. That's why our hearing rehabilitation program does far more than fit you with a customized hearing aid. Our goal is to stand by you and help you restore access to the activities you love.
From social gatherings to music and more, you don't need to feel isolated from the sounds of the world any longer. Click here or call 408-708-2158 to schedule your Los Gatos Audiology Hearing Aid Consultation and let us show you what a difference hearing rehabilitation can make in your life!
Cutting-Edge Hearing Aids with NeuroTechnology™
We are proud to be able to provide state-of-the-art hearing aids with NeuroTechnology™ as part of your hearing rehabilitation. Enjoy true hearing clarity with hearing aids at Los Gatos Audiology. NeuroTechnology™ addresses the critical link between the sounds received by your ears and your brain's ability to process those sounds efficiently and correctly.
Patients visiting our hearing center report significant improvements to their hearing when they incorporate NeuroTechnology™ treatment with the use of their hearing aids. NeuroTechnology™ lets you increase your ability to understand speech in a noisy environment by 30%. You can also remember 20% more of what was said to you during a conversation, as well as reduce the strain and energy of listening by 20%. Schedule your FREE hearing aid consultation today to see how our cutting-edge hearing aids can help you!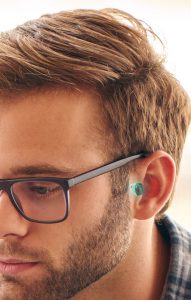 Holistic Approach to Hearing Healthcare
At Los Gatos Audiology, we offer more than just hearing aids. Our goal is to restore your quality of life and give the gift of sound to as many people as possible. We offer comprehensive care with a personal touch you won't find anywhere else. Our patient-centric approach to hearing healthcare means we will work closely with you to discover where you are having the most difficulty, then we will collaborate with you to determine the best treatment plan for your needs.
We also understand that ongoing counseling, periodic adjustments, and regular hearing aid maintenance are all vital components to your overall satisfaction and hearing rehabilitation. Our experienced team is committed to being there for you for all your needs and developing a long-term partnership so you can achieve all your hearing goals and more!
Same-Day Hearing Care & Treatment
When you contact us for your initial hearing aid consultation with our hearing doctor in Los Gatos, CA, we don't believe you should have to wait weeks to be seen or have to schedule yet another appointment before you can actually start treatment. After all, the sooner you start, the sooner you can enjoy the sounds of the world around you with improved clarity and understanding! That's why we offer appointments on the same day that you contact us and, if you choose, you are welcome to begin your treatment journey on the same day as your complimentary consultation. It's that easy! Call our friendly office at 408-708-2158 or click here to get started on your hearing loss treatment today!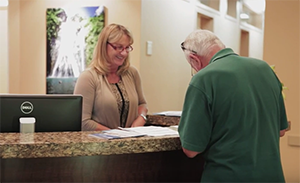 Caring For Our Community
The importance of giving back is a fundamental value for our team at Los Gatos Audiology and part of our commitment to being your hearing care center of choice in Silicon Valley. As part of our efforts to strengthen and improve our community, we regularly donate our time and resources to charitable causes, including:
Past President-California Academy of Audiology (2018)
Board Member-Pacific Hearing Connection
Los Gatos Chamber of Commerce member
Los Gatos Networking Group member
Guest Lecturer for Belmont Village Senior Living-Los Gatos, Hearing Loss Association of America, Silicon Valley Chapter, Los Gatos Kiwanis, Los Gatos Lion's Club, Los Gatos Meadows senior living community, Parkinson's Institute Deep Brain Stimulation (DBS) support group, SIRS club
Sponsor – St. Mary's Country Fair
Volunteer – St. Mary of the Immaculate Conception Catholic Church-20+ years
*We provide free training for family members and caregivers on how to clean and check hearing aids. We also do free on-site training for senior living facilities for both residents and staff.
These are just some of the ways we give back to our community and beyond. Do you know of a worthwhile cause that could benefit from our support? Let us know by calling 408-708-2158.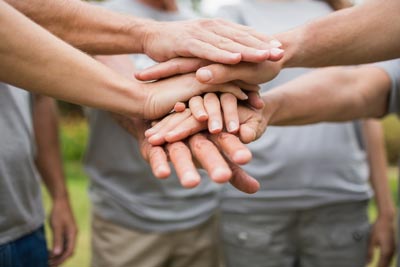 Hearing Aid Warranty
Our team at Los Gatos Audiology is so confident that you will love your hearing rehabilitation experience, we back it up with a full 3-year warranty on most hearing devices. You read that correctly! Our hearing aids and hearing devices come with a complete warranty on your service and prescription programming. If you feel less than satisfied with your hearing devices during this time, or in the event that your hearing aids malfunction, simply bring them in and we will make the necessary repairs free-of-charge. We want you to have the best experience possible when you visit our hearing center, and this is one more way we strive to provide you with an unparalleled hearing care experience.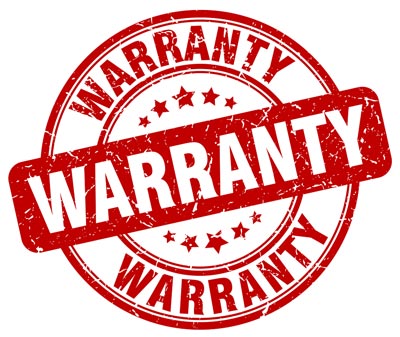 Free Los Gatos Audiology Hearing Aid Consultation
At Los Gatos Audiology, we seek to obtain a comprehensive understanding of your hearing profile. This allows us to recommend the most effective diagnostics and, in turn, a custom-tailored hearing rehabilitation program for you that improves your hearing volume, hearing clarity, and even your cognitive abilities.
Schedule your complimentary, no-obligation Los Gatos Audiology Hearing Aid Consultation with our hearing doctor in Los Gatos, CA, today by clicking here or by calling 408-652-8455 – we look forward to meeting you!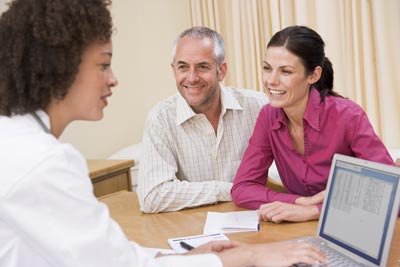 Hearing Center With Flexible Payment Options
Technologically advanced hearing aids are an investment for better hearing health and improved cognitive ability. At Los Gatos Audiology, we want to make it easy for you to have access to high-quality hearing aid solutions without your treatment being overly burdensome to your finances.
As a service to our patients, we are pleased to offer flexible monthly payment options, including 0% interest payment plans. To learn more about or to apply for our payment plan options, give us a call at 408-708-2158. One of our friendly team members will be happy to answer your financial questions.