Listen Up Cafe in Los Gatos, CA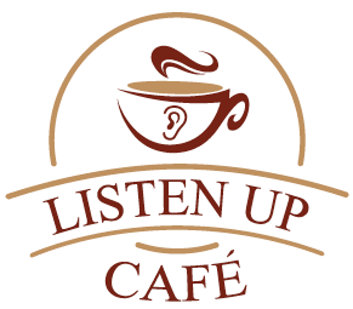 Join us our next Listen Up Café event!
Our Listen Up Café's are typically on the 2nd Friday of the month, 10 am – 12 Noon, at our office.**
Audiologist Dr. Christine Throm will be delivering special presentations on hearing loss throughout the year.
RSVP by calling 408-708-2158 or filling out the form below to attend our next information seminar and enjoy great coffee and goodies!
Location
Los Gatos Audiology
15899 Los Gatos-Almaden Rd., Suite 8
Los Gatos, CA 95032
(On the corner of National Ave. and Los Gatos-Almaden Rd.)
Upcoming Events
Friday, January 17, 2020 – Top 5 Resolutions for Better Hearing
Friday, February 21, 2020 – Ménière's, Balance Disorders, and Hearing Loss
Friday, March 20, 2020 – History of Hearing Aids with special guest Lecturer: Tak Katsumoto
Friday, April 17, 2020 – Better Hearing Month-Is Your Hearing Device Working For You?
Friday, May 8, 2020 – Hearing – Friendly Travel Tips with special guest: Maun Ferris, Travel Advisors of Los Gatos
Friday, June 19, 2020 – Tips for Dealing with Restaurant Noise
Friday, July 17, 2020 – How Cancer Treatment, Diabetes, and Ototoxicity Can Affect Hearing, a Discussion of Comorbidities and Hearing Loss
Friday, August 21, 2020 – Hearing Loss and Dementia
Friday, September 18, 2020 – How to Properly Care for Your Hearing Instruments with special guest lecturer: Pam Estonilo
Friday, October 16, 2020 – Audiology Awareness Month
Friday, November 20, 2020 – Hear for the Holidays-Improve Listening Skills!
**All events and locations are subject to change.
As one of the premier audiology practices in Los Gatos, CA, our team at Los Gatos Audiology also provides 5-star-rated hearing services to patients from Saratoga, San Jose, Campbell & Morgan Hill, CA, and surrounding areas.