Listen Up Cafe in Los Gatos, CA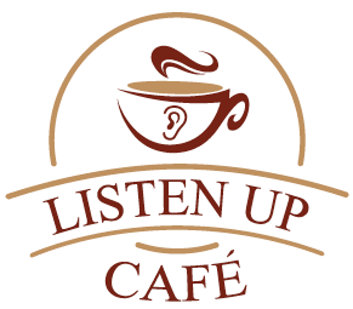 Join us our next Listen Up Café event!
Our Listen Up Café's are typically on the 2nd Friday of the month, 10 am – 12 Noon, at our office.**
Audiologist Dr. Christine Throm will be delivering special presentations on hearing loss throughout the year.
RSVP by calling 408-708-2158 or filling out the form below to attend our next information seminar and enjoy great coffee and goodies!
Location
Los Gatos Audiology
15899 Los Gatos-Almaden Rd., Suite 8
Los Gatos, CA 95032
(On the corner of National Ave. and Los Gatos-Almaden Rd.)
Upcoming Events
Friday, April 7, 2023 – Ototoxicity & Sudden Hearing Loss
Friday, May 12, 2023 – Better Hearing & Speech
Friday, June 9, 2023 – Hearing Loss and Dementia
Friday, July 7, 2023 – Noise Induced Hearing Loss
Friday, August 11, 2023 – Hearing Loss and Cognitive Decline
Friday, September 8, 2023 – Hearing Loss and Risk of Falls
Friday, October 20, 2023 – Hearing Loss and Depression
Friday, November 10, 2023 – Diabetes and Hearing Loss
**All events and locations are subject to change.